New residential project's contemporary interiors are designed in collaboration with YOO Inspired by Starck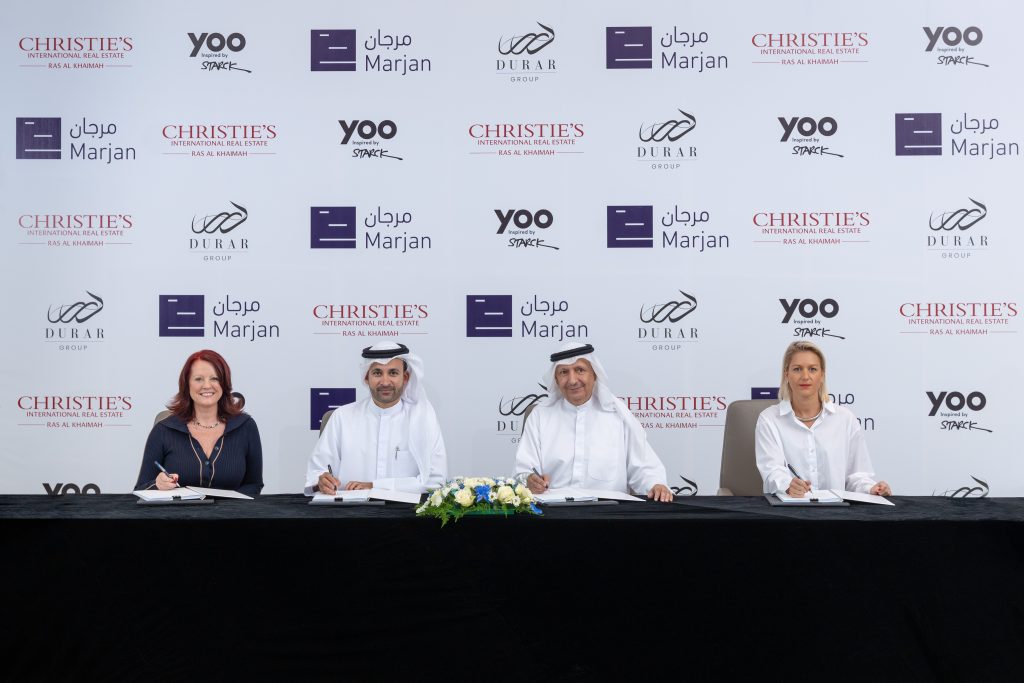 Ras Al Khaimah, UAE; October 26, 2023: DURAR, a leading real estate developer in the UAE, has announced the development of its flagship masterpiece development, MASA Residence, set to redefine coastal luxury living on the pristine shores of Al Marjan Island, one of the region's most preferred tourism and investment destinations in Ras Al Khaimah.
Reputed for developing projects of fine quality and craftsmanship such as J ONE, an iconic mixed-usedevelopment on Dubai Canal, and JASMINE LANE by Elie Saab, DURAR's latest project in its fast-expanding portfolio of residential and commercial developments will offer a premium lifestyle for its residents with world-class amenities and inspired, modern design. Set in an idyllic location on Al Marjan Island, overlooking serene beaches and tranquil waters, MASA Residence is distinctively styled with a special orientation design that ensures every room offers uninterrupted and seamless views of the breathtaking ocean.  
The exclusive development features 394 units comprising studios, 1-bedroom, and 2-bedroom apartments, alongside 8 luxurious villas. The project's visionary interiors will be designed in collaboration with YOO Inspired by Starck, one of the most diverse and renowned design offerings in the world. Developed under the creative direction of celebrated French industrial architect and designer, Philippe Starck, who leads YOO Inspired by Starck, MASA Residence will embody the brand's vision of creating original, design-led communities.
Arch. Abdulla Al Abdouli, Chief Executive Officer, Marjan, said: "The introduction of MASA Residence on Al Marjan Island by DURAR, reflects our commitment to creating unparalleled living experiences for residents and guests on this iconic island, which is our flagship development, extending 4.5km into the Arabian Gulf and a prime destination for investors, developers, visitors and residents. With its sophisticated design and world-class amenities, MASA Residence will offer exceptional investment opportunities across a range of unit types for homeowners' keen on enjoying the perks of waterfront living or second home buyers desiring a vacation property. The latest residential development on Al Marjan Island sets new benchmarks for luxury and exclusivity, further reinforcing Ras Al Khaimah's appeal as an investment and lifestyle destination."
Ibrahim Al Habib, Chairman, DURAR, said: "Ras Al Khaimah continues to be a leading destination in the UAE's real estate market, fueled by the steady demand for shoreline living both by tourists and residents. We are very proud to announce one of our signature properties, MASA Residence, strategically located on the crowning jewel of the northern emirate – Al Marjan Island. We are confident that our residential masterpiece will attract high demand for families and investors looking for luxurious and unique lifestyles".
MASA Residence is a testament to the shared vision of both Marjan and DURAR to deliver aesthetically striking properties in Ras Al Khaimah that deliver high returns on investment. Ideal for families seeking to relax and unwind, residents at MASA Residence can also indulge in luxurious leisure with infinity pools and Jacuzzis that open out to expansive sea views.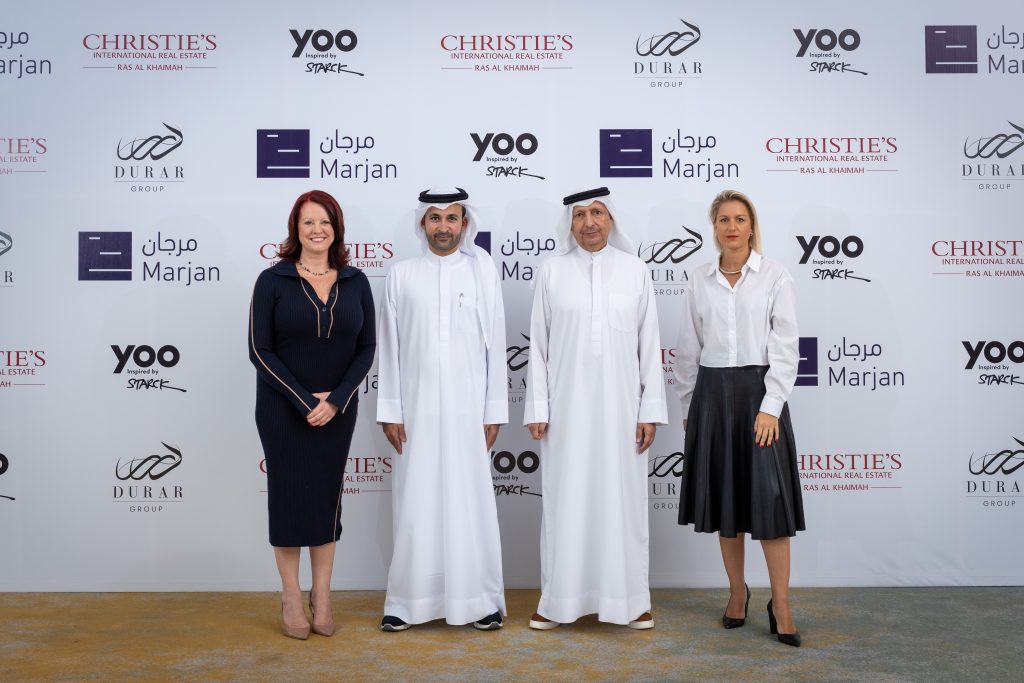 Existing and upcoming premier waterfront and island developments like Al Marjan Island have witnessed a consistent and steady demand for residential properties, indicating a positive outlook for real estate investment opportunities in Ras Al Khaimah. The sustainable growth in the Emirate's real estate market and the appeal of waterfront living experiences have also attracted investors from across the globe, making Al Marjan Island a prime destination for lucrative returns on investment.
ENDS
About Marjan
Marjan is the master-developer of freehold property in Ras Al Khaimah, responsible for path-breaking developments such as Al Marjan Island aimed at positioning Ras Al Khaimah as one of the region's leading tourism and investment destinations. Mandated with developing waterfront, urban and mountain destinations that will add to the competitiveness of the Emirate, Marjan's strategic master-planning approach is to leverage Ras Al Khaimah's natural assets and lay the foundations of the Emirate's future expansions. Through its world-class master-planned communities in Ras Al Khaimah, Marjan attracts foreign investment as well as international visitors and positions the emirate as a strong investment and tourism hub. 
Media Queries:
ASDA'A BCW
About DURAR GROUP
DURAR, a leading property development Group in the UAE, with a rapidly expanding portfolio, offers a range of world-class real estate solutions to clients and investors. From flexible project-planning to developing modern assets across the entire property spectrum – including residential, commercial, retail, and industrial projects – DURAR specialises in a complete range of products, services and personalised solutions.
Renowned for iconic and successful property developments like the J ONE tower, a world-renowned tower on the Dubai Water Canal, and JASMINE LANE, branded Ellie Saab villas in Jumeirah Golf Estate, Dubai. Durar Properties are now extending their footprint across the UAE with signature projects coming up in RAK. Guided by quality and excellence, all properties delivered by DURAR boast of unique craftsmanship, innovation and a commitment to sustainable development. They are paving the path to a green future byincorporating environmentally-friendly practices and green technologies in all projects.
Above all, DURAR stands for the highest level of integrity, transparency, and ethical standards for all business stakeholders, from clients to contractors.
About MASA
MASA Residence, an extraordinary architectural masterpiece designed by QHC Architects & Interior by YOO, inspired by the renowned design genius Philippe Starck. This iconic residential tower is a harmonious fusion of innovative design, luxury living, and the breathtaking natural beauty of Al Marjan Island. The project will soon be launched by Christie's International Real Estate, Ras Al Khaimah, 'The brand of luxury'.
About YOO Inspired by Starck
YOO Inspired by Starck is one of the most diverse and renowned design offerings in the world.
Under the creative direction of co-founder, Philippe Starck, YOO is not just about design; it's about creating a lifestyle through amazing amenity spaces and common areas, where people can come together and get to know each other. Spaces to inspire the feeling that anything is possible.
YOO Inspired by Starck is global, but designs local; incorporating the local culture and custom is important to us. What inspires the locals, is what inspires us.
About Christie's International Real Estate Ras Al Khaimah
The world's leading luxury real estate brand, Christie's International Real Estate is a global network, offering exclusive home and luxury real estate services to buyers and sellers worldwide. The company is driven by the global span and expertise of their coveted affiliate network. Integrity, expertise, and discreet client service is integral to their value system.