Construction of the AED 543 million resort development is scheduled for completion in the first quarter of 2021

Mövenpick Resort Al Marjan Island will have 418 rooms including 95 suites and family rooms and 28 chalets, in addition to a range of lifestyle amenities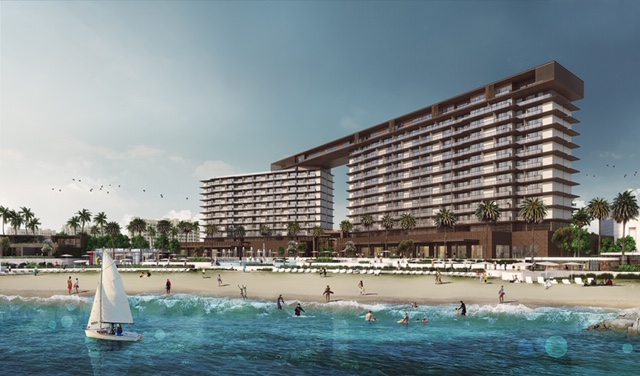 Ras Al Khaimah, April 9, 2019: RAK AMI Hotel, a company based in Ras Al Khaimah with the mission to develop and manage hotels, today announced the award of the construction contract for Mövenpick Resort Al Marjan Island to Al Ali Construction & Development.
The Mövenpick Resort Al Marjan Island is located centrally in Al Marjan Island, the flagship lifestyle and leisure destination developed by Marjan, the master-developer of freehold property in Ras Al Khaimah. A state-of-the-art hotel that will bring a new dimension to the hospitality and leisure experiences available for guests in Ras Al Khaimah's iconic Al Marjan Island, the new hotel is being developed to the highest standards of environmental sustainability with a focus on energy and water use efficiency. It will also incorporate green building principles.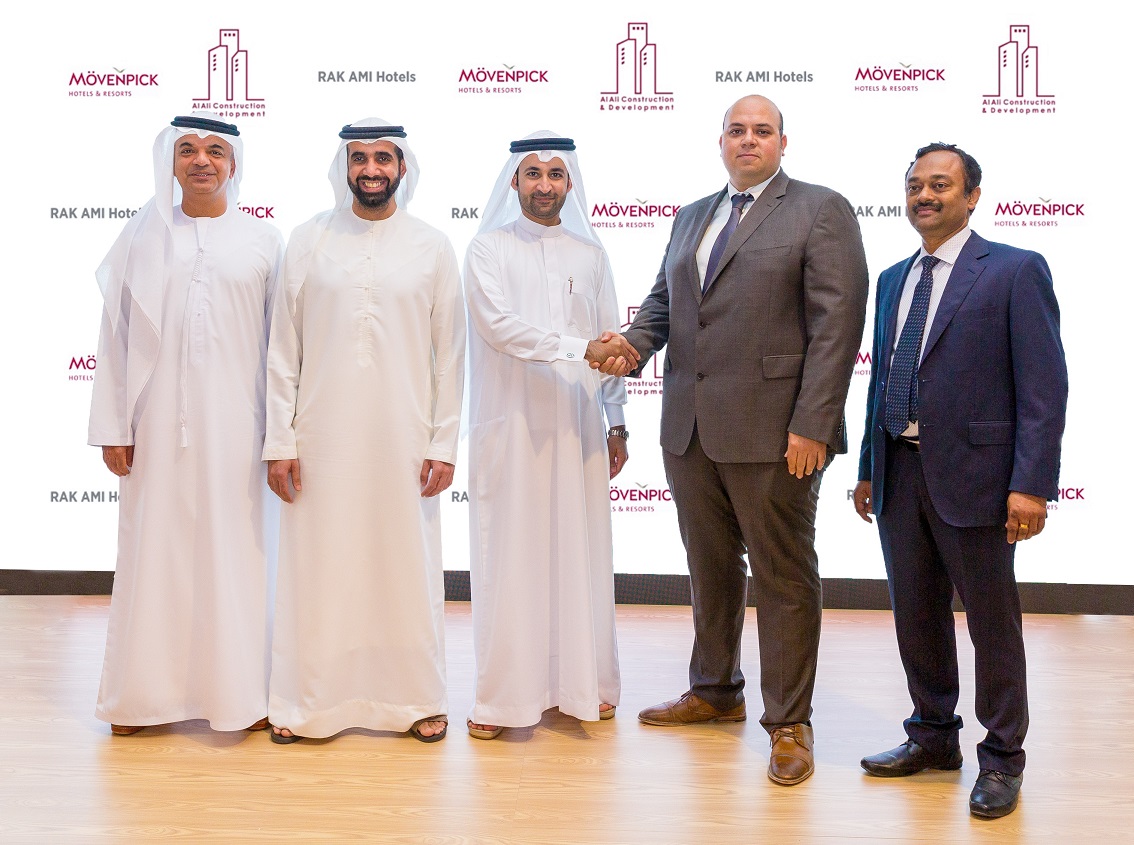 Contributing to the tourism sector of Ras Al Khaimah, the Mövenpick Resort Al Marjan Island will add 418 hotel rooms. These include 295 rooms, 95 suites and family rooms, and 28 chalets. With a total development of AED543 million, the hotel will welcome its first guests in the first quarter of 2021, in tune with the growing need for luxury hotel rooms in the Emirate.
Arch. Abdulla Al Abdouli, Chairman of RAK AMI Hotel, said: "Awarding the construction contract to Al Ali Construction & Development LLC is another landmark in the evolution of RAK AMI Hotel company to be one of the leading hospitality developers in Ras Al Khaimah.
"As the first project under RAK AMI Hotel, the resort will enhance the choices offered for our visitors. The choice of rooms and amenities will make the resort highly desirable for families. Al Ali Construction has proven experience in delivering world-class projects and we look forward to the completion as per schedule," he added.
The wide range of amenities at the resort includes an extensive conference and banquet facility, several meeting rooms, five exclusive F&B outlets, two swimming pools and a modern spa, among others. The hotel will add to appeal of Al Marjan Island and Ras Al Khaimah as one of the region's leading tourism destinations.
Currently, Al Marjan Island has over 1,600 operational five-star hotel keys, including Rixos Hotels, Hilton Hotels & Resorts and Accor Hotels brands, and more than 2,000 residential units including Bab Al Bahar residential and Pacific by Select Group.
Subscribe to our Newsletter!
Don't miss any news about Marjan's investment opportunities in Ras Al Khaimah. Upon subscribing, you can access our investment brochure for exclusive details on what we offer.